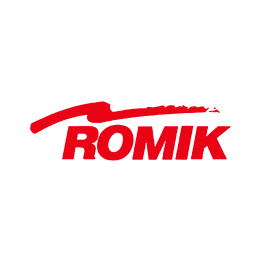 Zoom
Product videos
Audi Q7 SUV Running Boards Romik® RAL-B Side Steps (2017-Present)
Romik® RAL-B Running Board Side Steps Part # 62904419 fits Audi Q7 2017+
NOTE: Plastic undercarriage trimming required to install.
• Made in Europe
• Modern European Styling designed for Today's SUV's and CUV's
• Aircraft grade Aluminum
• 400 lbs weight capacity
• Set of two running boards included
• Heavy duty mounting brackets and hardware included
• Vehicle Specific for a custom fit
• Large 5.5 Inch Step Area with Grip Assurance technology
• Color anodized for easy maintenance
• Available in Silver or Black
• Lifetime Warranty

Availability: In stock
Regular Price: $755.00
Special Price $654.50
Details
Details
Audi Q7 RAL Runing Boards are the newest European design from the Romik® labs. RAL is made from aircraft quality triple wall aluminum extrusion and it is complemented by black end caps with grip assurance technology. With safety and style in mind RAL will set your vehicle apart from the rest. The European styling of the RAL running boards are a perfect match to the European styling of the Audi Q7. Each RAL running board comes complete with vehicle specific mounting kit, 2 RAL running boards and installation instructions for your Audi Q7
Additional Info
Additional Info
| | |
| --- | --- |
| SKU | 62904419 |
| Make | Audi |
| Model | Q7 |
| Years | 2017, 2018, 2019, 2020 |
| Width | 16.0000 |
| Height | 8.0000 |
| Length | 80 |
| UPC number | 660335151053 |
| Color | Black |
Videos
Install Instructions
FL Traveler
Outstanding Product
These running boards are very well made, look very nice and are much cheaper than OEM. At my age I decided to have my local mechanic install them on our new Audi Q7. He watched the video and using the instructions it took him about 3 to 4 hours to install them. They really are a wonderful addition to the Q7 and make it much easier to get in and out. The one piece of constructive feedback would be that the instructions could do a better job of detailing how much to cut out of the underbody panels. I think a bit too much was cut out in this case. I will get some black expandable foam to seal up the areas around the brackets. All in all this is a great product with a lifetime warrantee.
Russ E
2017 Audi Q7 Install
My wife found she needed the boards after we purchased the Q7. The 180 minute install is possible if you review all available videos and have some degree of experience working on vehicles. Helping my son who has modified every truck he's owned for the last 18 years, the first side took about 2 1/2 hours, but the second only about 1 1/4 hour. Went together with only minor cussing, and final product is solid and looks great. Chose the black boards with the Ink Blue exterior. Wife is happy.