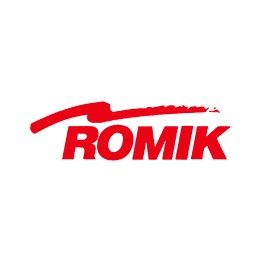 Zoom
Product videos
Honda Ridgeline Running Boards Romik® RAL-TB Side Steps (2017 - Present)
Romik® RAL-TB Running Board Side Steps Part # 62109419 fits Honda Ridgeline 2017+ Note: Small visible gap in the middle of the vehicle due to the body design.

• Available in Silver or Black
• Set of two running boards included
• 400 lbs weight capacity
• Aircraft grade Aluminum
• Heavy duty mounting brackets and hardware included
• Vehicle Specific for a custom fit
• Large 5.5 Inch Step Area with Grip Assurance technology
• Color anodized for easy maintenance
• Modern European Styling designed for Today's SUV's and CUV's
• Lifetime Warranty
• Made in Europe
Availability: In stock
Regular Price: $599.95
Special Price $493.90
Details
Details
Honda Ridgeline 2017-Present RAL-T Runing Boards are the newest European design from the Romik® labs. Designed to compliment the lines of today's trucks RAL-T is made from aircraft quality triple wall aluminum extrusion and it is complemented by black end caps with grip assurance technology. With safety and style in mind RAL-T will set your Truck apart from the rest. The wheel to wheel RAL-T was custom made specifically for the 2017 to present Honda Ridgeline. Each kit comes complete with a set of running boards, vehicle specific mounting kit, hardware and instructions. Your Honda Ridgeline will have a unique custom look. Upgrade the look of your Honda Ridgeline with a set of Romik RAL-T Black running boards. All Honda Ridgeline RAL-T running boards are backed by our Limited lifetime warranty.
Additional Info
Additional Info
| | |
| --- | --- |
| SKU | 62109419 |
| Make | Honda |
| Model | Ridgeline |
| Years | 2017, 2018, 2019, 2020 |
| Width | 16.0000 |
| Height | 8.0000 |
| Length | 89 |
| UPC number | 756519407785 |
| Color | Black |
Videos
Install Instructions
Mike
Five stars
Great product, well constructed. Easy to install and it looks awesome.
Jim
2017 Ridgeline RTL-T
I installed the black RAL-T boards last week on my 2017 Ridgeline (Diamond Pearl White). They really bring out the white color of the truck. Installation was pretty good except for the third bracket on both sides. The top hole was extremely difficult to get the bolt fully screwed into the hole. Not sure if there was extra paint inside the hole or what. I called customer serivce/installation 610-443-2122 a few times and they were really helpful and great. Would recommend the product to any Ridgeline owner. Also to get the extra bolts onto the running board you need to remove the end plastic cap by removing the screw and sliding out the plastic end cap. This wasn't in the instructions but I was told it will be in the next release. Otherwise enjoy your running boards!
Bob P
2017 Ridgeline RTL
Ordered the black RAL-T. Shipment arrived and the running boards were damaged by the carrier. Contacted Romik and customer service was excellent. They told me to keep the hardware kit and they would immediately ship out a new set of running boards with a FedEx Ground return label. Unpacked the new running boards and they were good - put the damaged running boards in the box and shipped back. Installation was straightforward - watch the video! They look awesome - great product and great customer service!
Nick T
Black Edition 2018
These are by far the best looking running boards that I have seen on the market. Took all but 1 hr to install and they look great on my 2018 Black Edition Ridgeline. Awesome apperarance and quality, would recomend to anyone looking for quality boards.
Teresa J
Black RAL-T
Went for the black board because it matches the black bottom on my Ridgeline. I traded in a 2007 with Romik boards, they were perfect no issues so it was a natural to stay with the best. My husband drives a Silverado with old style nerf bars, I've been teasing him to get out of the 1980's and order some Romik boards to update his look. My kids love the modern look of my Ridgeline and Romik finishes it properly.