Swipe to the left
2019 Dodge Ram Crew / Quad Cab!
2019 Dodge Ram Crew / Quad Cab!
Dodge Ram RAL-TB Running Boards are the newest European design from the Romik labs.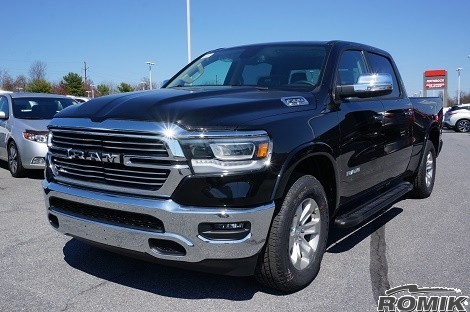 Designed to complement the line of today's truck.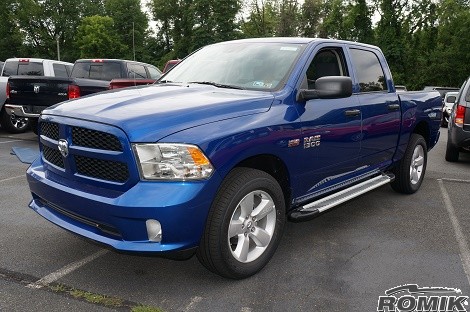 Our Products are made from aircraft quality triple wall aluminum extrusion, with grip assurance technology. With safety and style in mind Romik will set your Dodge Ram apart from the rest. We have 5 Different styles RAL-TS, RAL-TB, RB2-TS, RB2-TB and our newest design ROF-T.
The All-New Ram simply has no competition. Loaded full of Best-in-Class stats and available Class-Exclusive features, it's easy to see why the 2019 Ram is the best.
Just remember to stand out from the rest to choose Romik for all your running board accessories and don't forget to check our Website for more information on this New Vehicle. (https://romik.com/ )