Swipe to the left
Commercial Van's ROB Running Boards
Please Help and welcome the newest edition to the Romik commercial vehicle family the ROB running boards.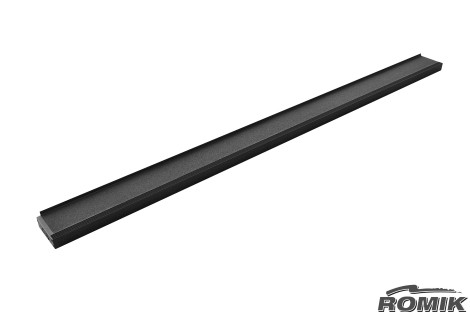 The ROB Running Boards are the newest European design from the Romik labs. With safety in mind Romik has added "Grip Tape" to the stepping area to provide a 6 1/2-inch-wide step suitable for work trucks. Made from Aircraft quality HD aluminum and designed to withstand the elements. ROB Running Boards are available for all Van's, bring your Mercedes Benz Sprinter, Ford Transit, and or Dodge Promaster vans up to date with Romik ROB running boards.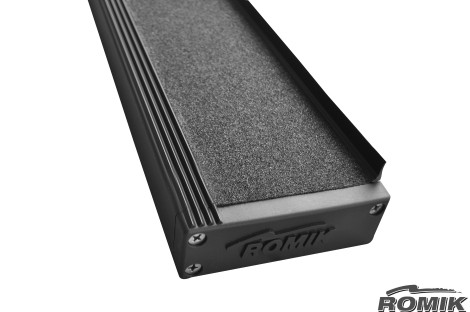 Boosting more than your van's access, Romik ROB Series Steps make an exterior statement with the bold look. ROB Running Boards are custom-cut for an exact fit to your van and come complete with the mounting hardware.
Romik® ROB Running Board Side Steps:
• Made in Europe
• Modern European Styling designed for Today's Van's
• Aircraft grade Aluminum
• 500 lbs. weight capacity
• Set of two running boards included (36-inch Driver side / 98-inch Passenger side)
• Heavy duty mounting brackets and hardware included
• Vehicle Specific for a custom fit
• Large 6.5 Inch Step Area with Grip Tape
• Color anodized for easy maintenance
• Available in Black
• 5 Year Warranty
Check them out today!
https://romik.com/running-boards/commercial-van-running-boards-rob-series